Bath Bar Chunk Bar Oval Swirl Heart Kitchen Embedded Oval Rose Racing Loaf Gardener Bar
All my soaps contain Pure Emu Oil
Scent
| | | | |
| --- | --- | --- | --- |
| Rain | Peach | Rose | Magnolia |
| Irish Meadows | Lily of the Valley | Gardenia | Heather/Hyacinth |
| White Lace | French Vanilla | Jasmine | Raspberry |
| Spiced Plum | starfruit/mango | pink grapefruit | calming waters |
| lime cooler | tangerine dream | melon madness | grapefruit exotic |
Color
| | | | |
| --- | --- | --- | --- |
| Soaperl Green | Antique Blue | Sparkle Gold | Radient Gold |
| Golden Bronze | Super Copper | Soaperl Blue | Sparkle Blue Rouge |
| Cerise Flambe | Sparkle Green | Ultra Silk | Soaperl red/blue |
| Violet | Cornflower Blue | | |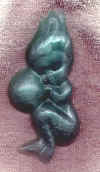 This Sea Soap Collection features a mermaid, 4 seashells and three sea animals. Each ranges in size from app. 2-4 inches. Your choice of colors and scents. Only $6.95.(click on picture for full size view)
Add to Cart
This Beauty Bar is a wonderful addition to your bath. Wonderfully scalloped and in your choice of colors and scents. What a great buy at only $2.00 each. 2oz. bar.

click on picture for full size view

This is the standard bath bar. Choice of colors and scents. Once you use this bar, or any of our soaps, you will not go back to store bought soap again. $3.25

This "chunk bar" is a glycerin oval shaped bar with chunks of colored soaps inside. A very pretty soap, can match many different decors. $2.00
This is the Blue Swirl Oval. The color is swirled into the soap for a beautiful effect. Many different colors to choose from with this soap. $2.00

This heart shaped soap measures 2 1/2x2 1/2. It may be done in many different colors and fragrances. Great for weddings! $2.00

This is the kitchen Soap. The reason for the name is that this soap contains a sponge inside! This is great for the kitchen, bathroom or guest washroom. Comes in wonderful colors and choices of scent. This is a must buy! $2.50Add to Cart

This is the Embedded Oval Rose Soap. Such a fancy little soap, you will definately want this in your guest washroom. $2.00Add to Cart

This is the little Racing Soap. Great idea for the children's bath. Many colors and scents available. $1.00Add to Cart

This is the Loaf Soap. You may cut this soap into individual bars. Beautiful confetti pieces of soap embedded into the loaf make it a wonderful gift. Many scents. This is a full 20 ounce soap! $12.00Add to Cart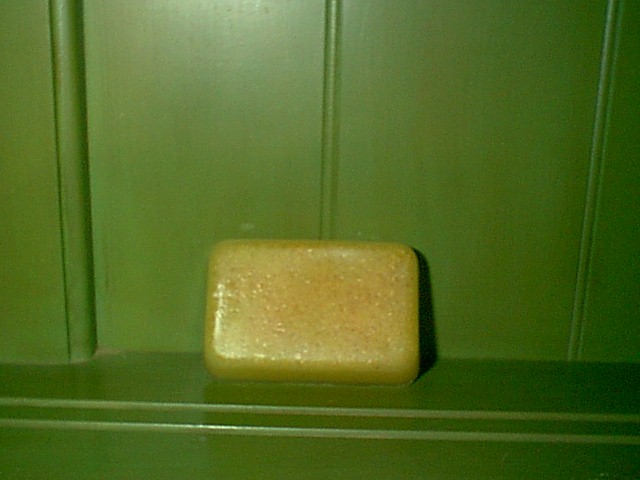 The Gardeners Bar. A scrubby bar with oatmeal, cornmeal and mints. Cleans off that dirt and grime, but leaves a wonderful minty scent. $2.00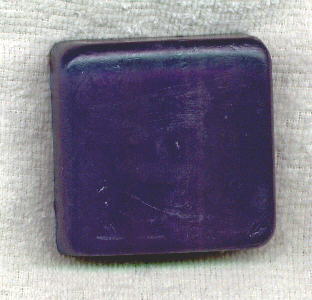 The Hunters & Fishers Bar contains anise seed oil, which is great for removing human scents, also removes those unwanted odors after cleaning fish. $2.00
Picture to follow soon "Maui Mist".
This bar is a blend of magnolia, gardenia, jasmone and honeysuckle, to take you to the land of Paradise. $2.00Add to Cart

This is my new "summer cooler" it is orange on the outside and pure white on the inside....a blend of orange and vanilla fragrances. $2.00Add to Cart
HERBAL BARS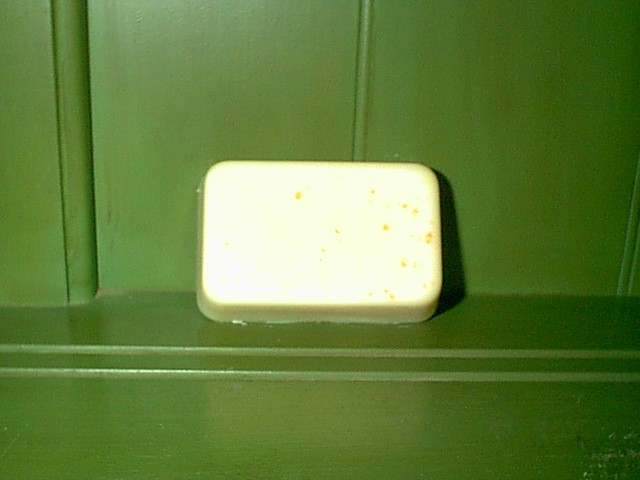 Emu Oil Soap. Regenerates dead skin cells and leaves your skin feeling moist and refreshed.
Rectangular Bar-$2.50 Add to Cart
Oval Bar-$2.50 Add to Cart
Large Bath Bar-$3.50Add to Cart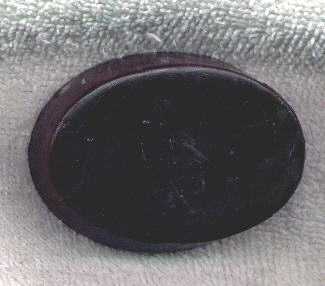 Pine Tar Soap is an old stand-by for eczema and psoriasis. Works great!$1.50Add to Cart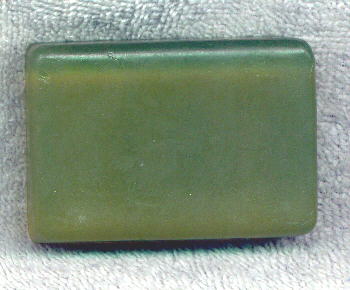 Eucalyptus Soap is wonderful for that cold and flu season. Clean refreshing scent.
Rectangular Bar-$2.50 Add to Cart
Oval Bar-$2.50Add to Cart
Large Bar Bar-$3.50Add to Cart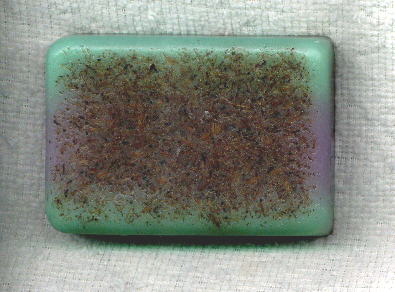 Lavender Soap is very relaxing. This is the real herb! Your bath cannot be complete without this bar!
Rectangular Bar-$2.50 Add to Cart
Oval Bar-$2.50 Add to Cart
Large Bath Bar-$3.50Add to Cart
Beauty Bars
Breakfast Bar......a unique blending of oats, honey and vanilla...a wonderful scrub bar to remove all those dead cells
Bee-licious.......milk, honey and vanilla, for a soothing, luxurious bath